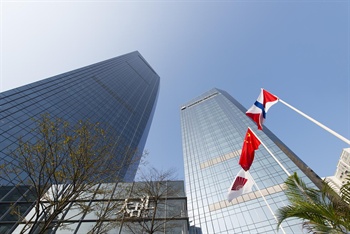 The Mandarin Oriental Guangzhou is an ideal choice for travelers who want to take in the sights and sounds of Guangzhou. Accessing the Tianhe Stadium and Guangzhou East Railway Station Area is easy, with the hotel just 1km away.
Traveling to the hotel is easy with Guangzhou East Railway Station located approximately 3km away and Baiyun International Airport roughly 34km away. In addition, Shipaiqiao Metro Station is just a short walk away.
After a long day of sightseeing, guests can retire to the comfort of the hotel. For guests' convenience, airport pickup can be arranged. This Guangzhou hotel provides parking on site.
Germaphobes can rest easy - the level of cleanliness is highly rated at this hotel. This hotel is a popular accommodation for guests traveling for business.